The King's City 1527—1630, floor 1
We travel back in time to when Gustav Vasa seizes control of the Church and its wealth. Here you meet a Russian merchant and the wealthy widow Bökman, who is sleeping. And marvel at the long-forgotten silver treasure, recovered by some boys.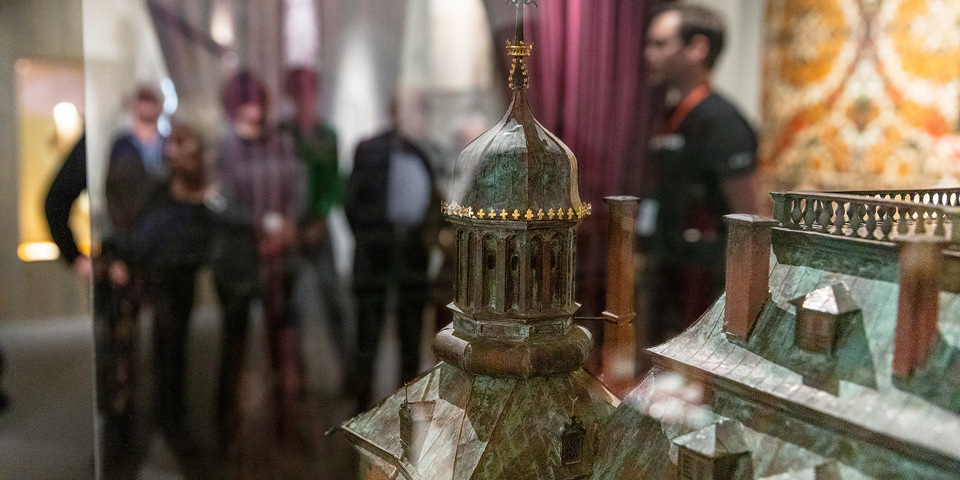 Capital City 1630—1720, floor 1
The city is now to be gentrified and become Sweden's capital city. You can visit one of the potters, be horrified by the witch trials that are held right here in our building, enjoy flamboyant baroque and be dazzled by the noble palace Makalös.
But oh dear, the city is stricken by the plague. Best hurry along to Pharmacy Markattan and see if you can find a remedy! An option might be to visit the noisy tavern Källarstugan and forget the miserable times altogether in Bellman's company.