The Modern City 1921—1950, floor 2
Stockholm begins to resemble a real metropolis with a business district, tower blocks, neon signs and nightlife. Shop 'til you drop in large department stores tempting with modern life and dreams.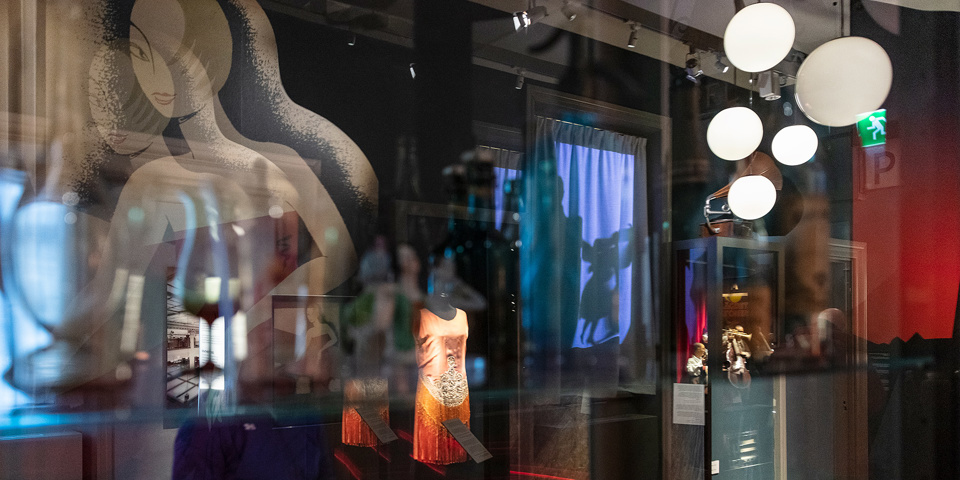 Your latest jazzy dance crazes shock older generations. Women cut their hair short, almost as short as their skirts, or wear long trousers. OMG. The new masculine ideal is the dandy, with eye makeup and slender silhouettes.
We mingle with renowned celebrities such as Karl Gerhard and Tutta Rolf. And take notes from notary public Fritiof Englund on the city's nightlife and not to forget all the beautiful men.
World City 1950 to present, floor 3
Now you can enjoy years of record rises in living standards, with suburbs served by the Metro railway and rubbish chutes in residential buildings.
If you're young you hang out at newly built youth clubs and drink Zingo soda. Or perhaps gather on Kungsgatan for coffee.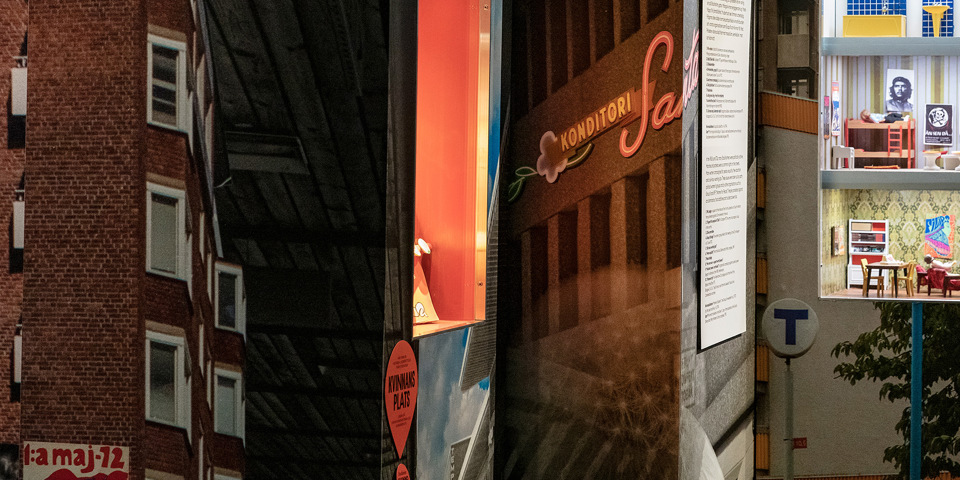 Longhaired activists hang in the trees of Kungsträdgården to protest the demolitions and mass automobile ownership. In the late 1970s, you dye your hair green in protest of the boring suburban life and start playng in bands called Grisen skriker ("The Squealing Pig") and Ebba Grön.
We round off our historical tour through the building by viewing artworks from 1600 onwards that reflect the city's kaleidoscopic development. And the intimate, illuminated model of the Klara neighbourhood, the impressive seventeenth-century model of Norrmalm and the model of the Katarina Lift with restauranteur Lallerstedt in all of his miniature glory.